Introducing Prisma 2 Case
With the recent update, Valve has introduced new CSGO Prisma 2 weapon case. It contains 17 new community designed skins for Counter Strike Global Offensive. Horizon knives are available in Chroma finishes as rare special items.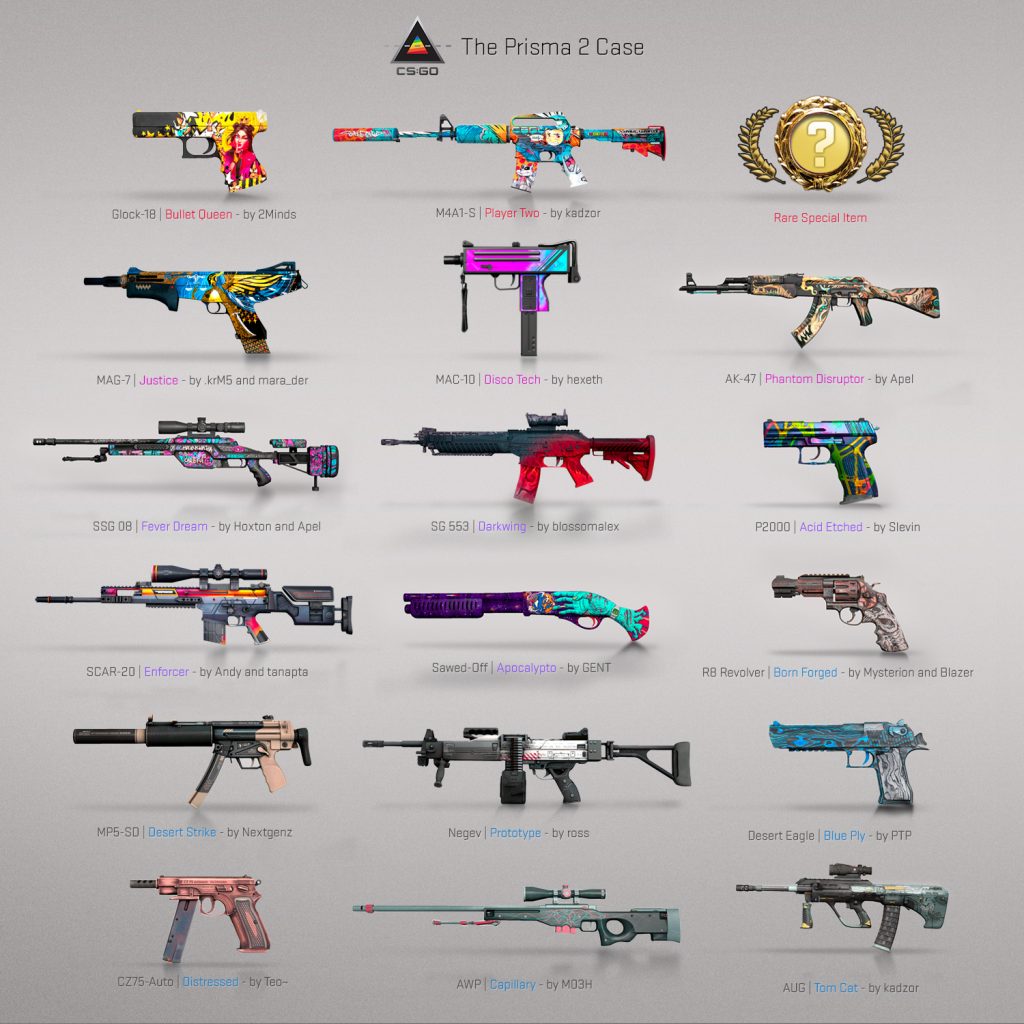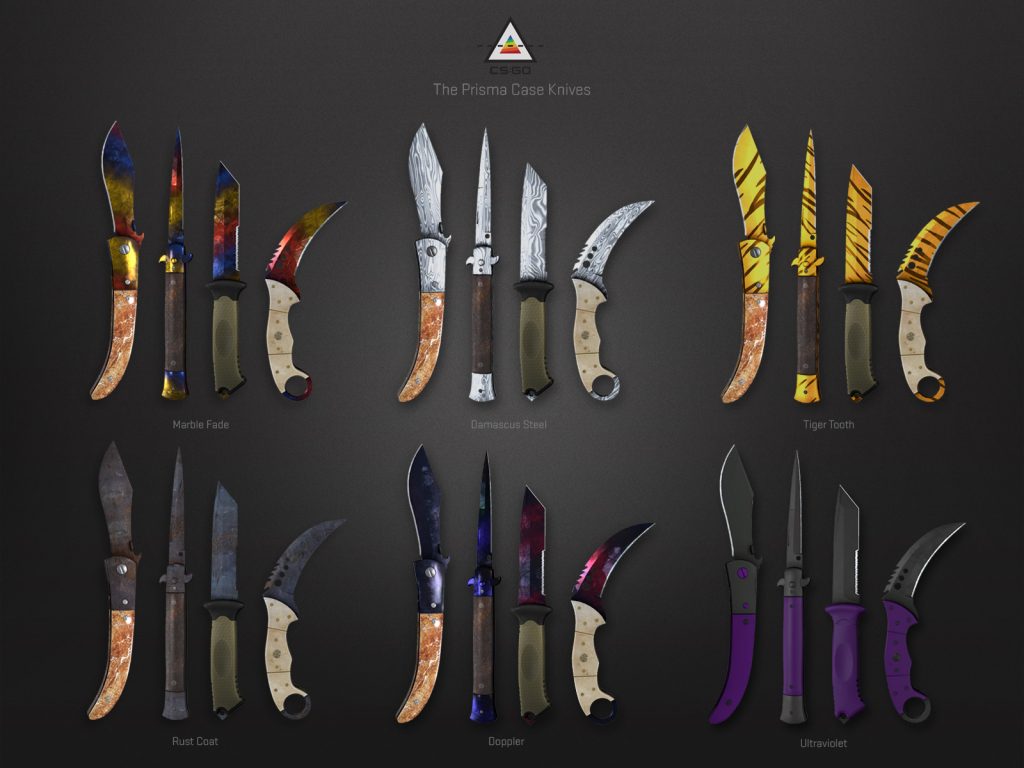 End Of Shattered Web Operation
As of 31.03.2020 we have seen an end to Shattered Web Operation. It lasted for 4 months and 14 days, ending on Week 16 Time To Take Out The Trash. If you have completed all 100 available missions, you should be rewarded with Diamond Operation Coin shortly with commemorative inscriptions on your coin with the number of completed operation missions and number of stars attained.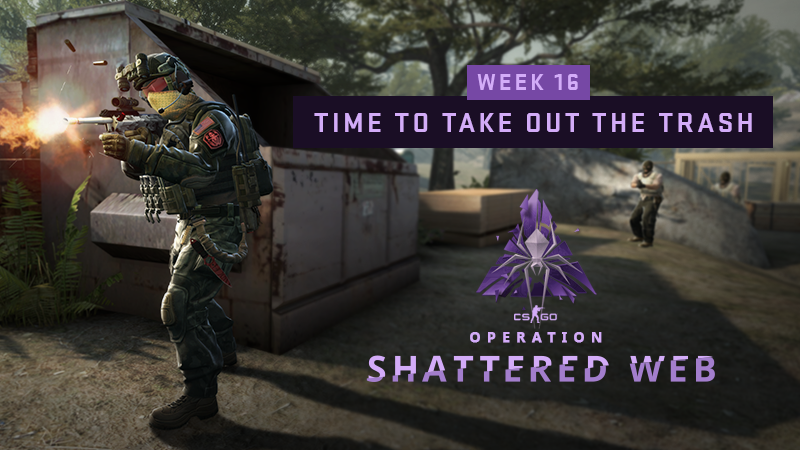 New Maps Anubis And Chlorine
Casual, Deathmatch and Scimmage modes are now available to be played on two new maps, Anubis and Chlorine. They are two finalist for Mapcore Exotic Map Contest announced by FMPONE on 16th of March 2020.
Anubis placed 1st in the Map Contest. Designed by Roald, Jakuza and jd40. They have won $7500 monetary prize, CSGO merchandise, a spotlight on Mapcore and 'eternal bragging rights'.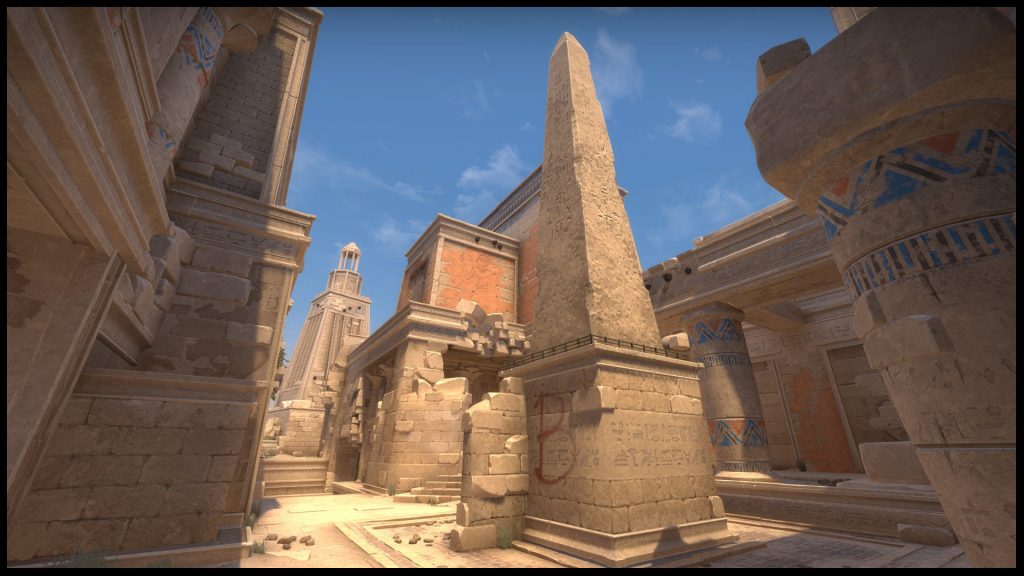 Chlorine placed 2nd. Map was designed by Lizard and TheWhaleMan. They've received same prizes except the monetary was set at $4500. Congratulations from us to all the guys, both maps look incredible!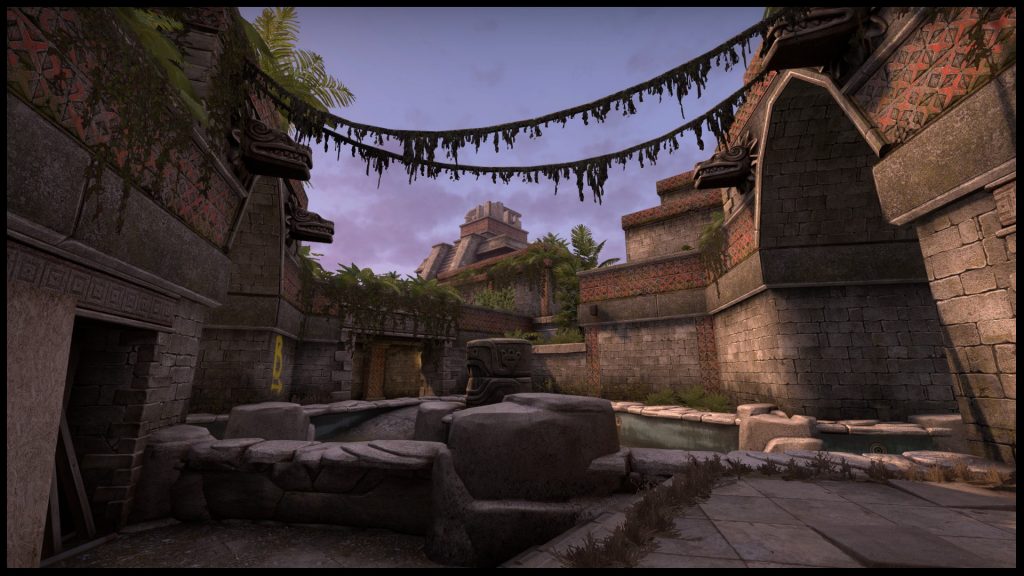 Breach And Studio Are Out
They are no longer available on official Valve matchmaking servers. As far as we know Breach was praised as the better map and was warmly welcomed by CSGO community.
Breach was introduced on 31.07.2019 along with Seaside, replacing Workout back then.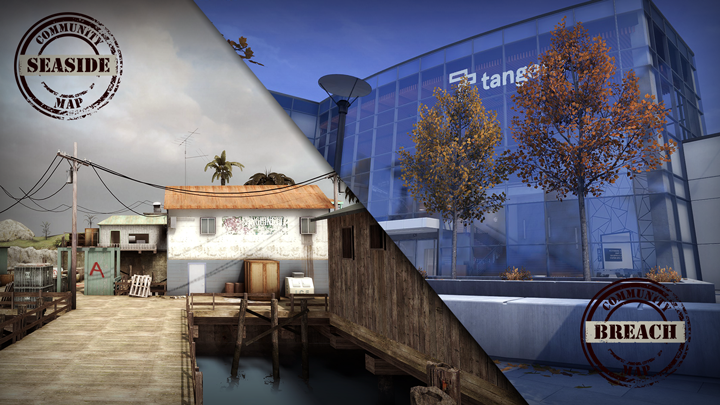 Release Notes for 31/3/2020
[ MAPS ]
– Breach and Studio are no longer available on official matchmaking servers.
– Anubis and Chlorine have been added to official Casual, Deathmatch, and Scrimmage game modes.

[ OPERATION SHATTERED WEB ]
– Operation Shattered Web is now over. Players who have an Operation Shattered Web coin in their inventory at this time will receive commemorative inscriptions on their coin with the number of completed operation missions and number of stars attained.

[ PRISMA 2 CASE ]
– Introducing the Prisma 2 Case, featuring 17 community-designed weapon finishes, and the Horizon Knives in Chroma finishes as rare special items.

[ MISC ]
– Players who are eligible for cross-promotional content from The Master Chief Collection and Half-Life: Alyx will be able to receive the cross-promotional CS:GO items even if they are VAC banned in CS:GO.
– Fixed game state integration data output for clients in team coach slot.
– Fixed misalignment of agent poses on main menu.
– Added missing voice lines for Mr. Muhlik.
via Valve CSGO Blog.