P250 | X-Ray Available To Everyone
In previous patch from 30/09/2019, Valve created a clever solution to gambling law in France to allow french Counter Strike Global Offensive players open cases with weapon skins. By doing that, they have introduced P250 | X-Ray as an special item only available in France. Using any kind of VPN to get access to unique item will result in an account ban, as stated in Steam Subscriber Agreement.
The French one-time exclusive non-tradable P250 | X-Ray weapon has been converted to Genuine Quality and we gained a chance to get our hands on 'legal' version of this skin, by simply purchasing it from in-game offer tab at the bottom. For the approximate price of a single key You are able to receive one of the six variants of the skin:
StatTrak P250 | X-Ray Factory New
StatTrak P250 | X-Ray Minimal Wear
StatTrak P250 | X-Ray Field Tested
P250 | X-Ray Factory New
P250 | X-Ray Minimal Wear
P250 | X-Ray Field Tested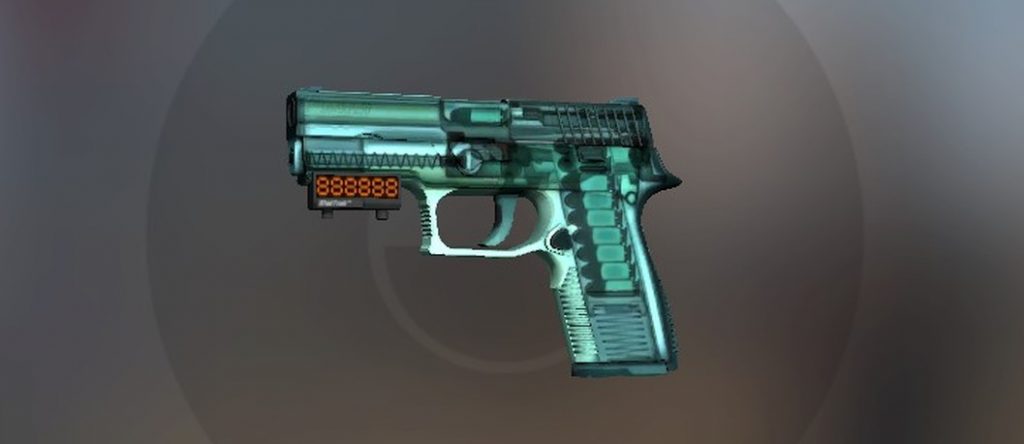 It is recommended to check Steam prices first, as it's possible to get the skins straight from the market for a cheaper price, if you are not after Factory New or StatTrak version of the new P250.
Mirage & Cache Added To Scrimmage Map Pool
Both maps has been added to non ranked matchmaking option, which is Scrimmage. Breach has been removed from the pool and we have to say goodbye to Ruby for good.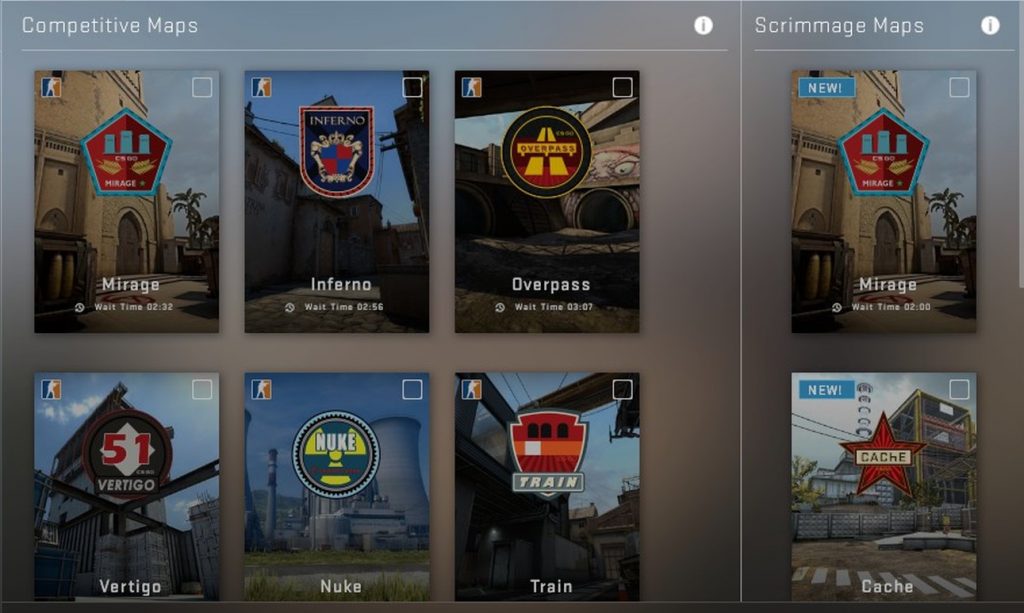 Is Mirage Rework The Next Logical Step?
Rumor has it that the reason for moving Mirage to Scrimmage group is that Valve is making space for new, update Cache in official matchmaking pool and the next possible step will be removing Mirage altogether to get it updated. It makes a lot of sense, especially when it would be so great to play one of the most popular maps of CS:GO with next textures and minimal changes, just like the new Cache has seen with recent patch. Imagine new, shiny de_mirage, updated by the end of 2019, ready as our Christmas gift. That would be fantastic, but we have to wait and see. Until now we have freshly reworked de_cache coming back on 10th of October 2019.
New Settings Tab Added To CS:GO Menu
Patch notes state that the new 'Settings' tab has been added to the Main Screen menu, as seen on the screenshot below: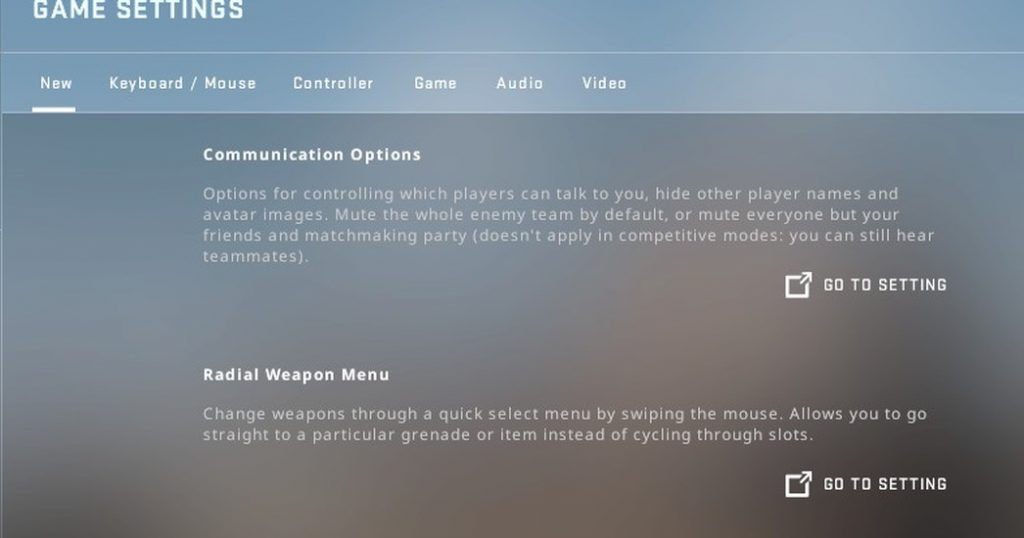 You are able to click it anytime to see what changes has been added to the game with recent patches and where to find them in the corresponding game options menu. So far we can see two new options:
Communications Options – options for controlling which players can talk to you, hide other players names and avatar image. Mute the whole enemy team by default, or mute everyone but your friends and matchmaking party (doesn't apply in competitive mode, you can still hear teammates)
Radial Weapon Menu – change weapons through a quick select menu by swiping the mouse. Allows you to go straight to particular grenade or item instead of cycling through slots
Full release notes via CS:GO Official Blog:
[ MAPS ]

– Mirage and Cache are now available for Scrimmage Matchmaking.
– Breach has been removed from Scrimmage Matchmaking.
– Ruby has been removed from official game servers.

[ MISC ]

– The X-Ray P250 Package is now available for purchase. This package contains a single custom painted P250.
– The French one-time exclusive non-tradable P250 | X-Ray weapon has been converted to Genuine Quality.
– Updated dedicated servers Steam client library to the latest version.
– Added 'New' Settings tab that highlights recently added or changed game options.

Source: https://blog.counter-strike.net/index.php/2019/10/25707/