Better Statistics For 3rd Party Sites
Developers of Counter Strike Global Offensive don't sleep. At all. Two updated day after day is just what we need. Especially when it's something that allows 3rd party websites like https://csgo-stats.com/ scan our matches and display more advanced statistics.
Well, from now on, you can access game authentication codes page on Steam and generate one, which you will have to paste onto some website that will use it to generate detailed stats from your match history.
Let's quickly look at the release notes for the latest patch:
[ MISC ]
– Updated engraving on the Major Champions and Major Finalists trophies.
– Fixed rare cases of showing an uninitialized MVP panel.
– Several stability improvements.

[ SDK ]
– Users can now create a game authentication code allowing third-party websites and applications to access their match history.
– Website and application developers can find more information here:
– https://developer.valvesoftware.com/wiki/Counter-Strike:_Global_Offensive_Access_Match_History
For now, none of the statistics websites use feature, but keep an eye on some of them if this is something that would help you improve or you are just curious about your statistics on deeper level.
Some of the websites to watch in the future, that might allow new player codes:
Engravings On Major Trophies
Valve updated the engravings on Major Champions and Major Finalists trophies. Have a quick peek on the photos.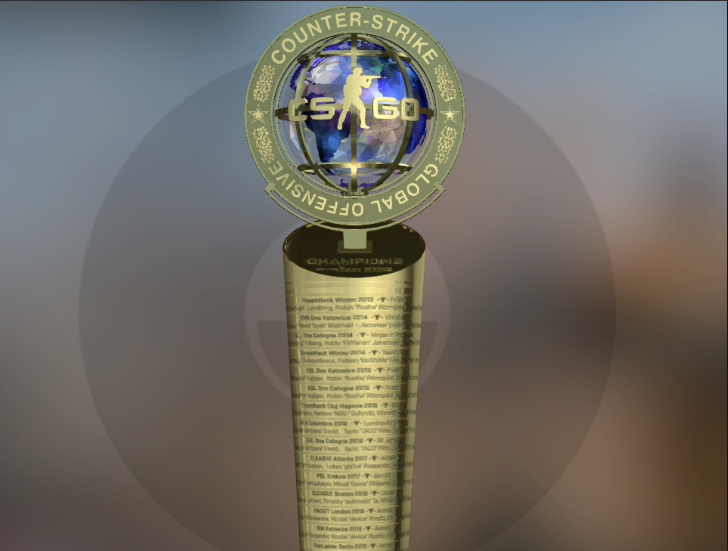 We also have some stability fixes. It's important to keep our CSGO as stable as possible and never forget about the basic fixes. Just another quality patch for Counter Strike from Valve developers.